Episodes Review with Craig Thomson, Security Education & Awareness Manager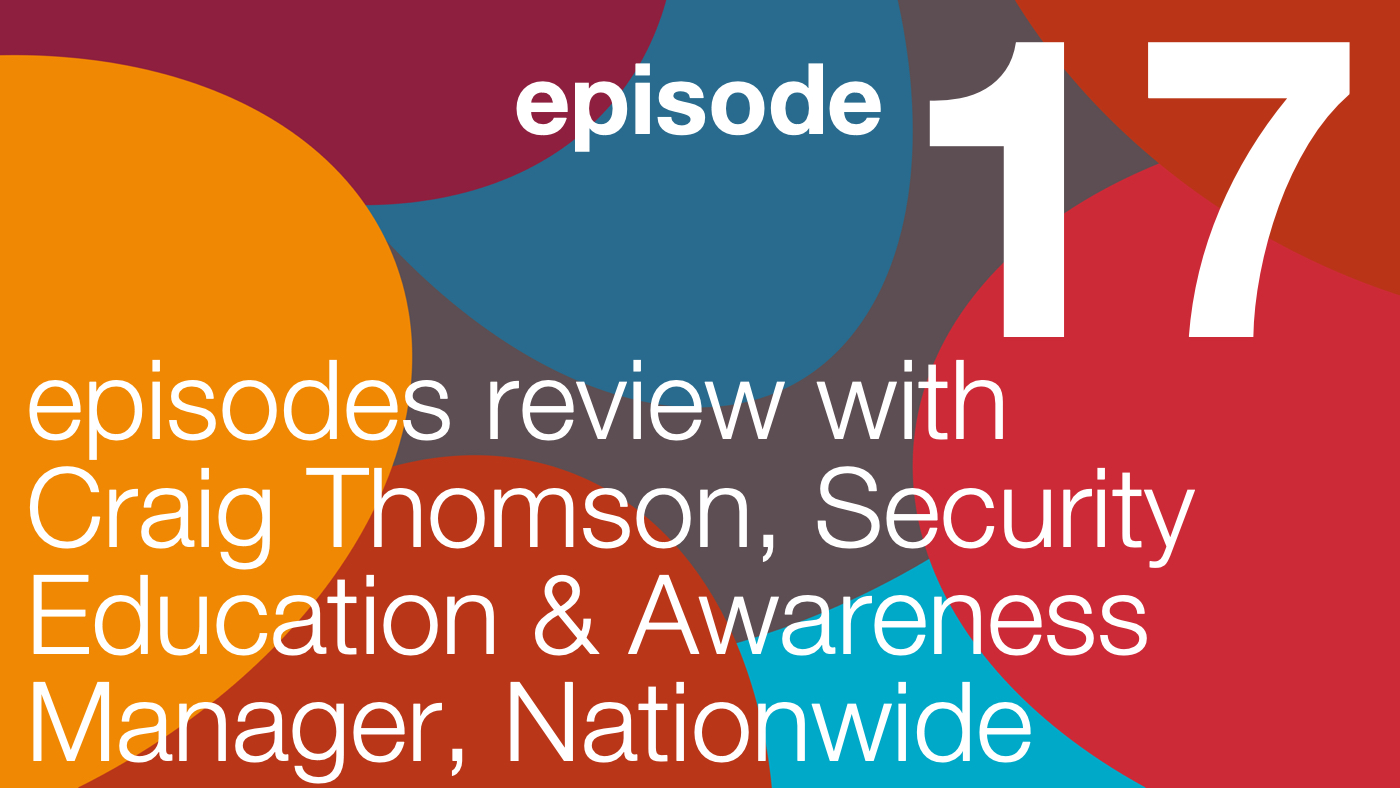 On this episode of the Re-Thinking the Human Factor Bruce Hallas is joined by Craig Thomson, the Security Education and Awareness Manager at Nationwide Building Society.
Craig is a security and awareness manager and an experienced education specialist with a demonstrated history of delivering impactful results in the Defence, Air & Space and Information Security arenas.
He is skilled in the management of training programmes and solution design using SAT and ADDIE methodologies to deliver engaging and meaningful training and communications that create measurable behavioural change. Craig values using effective emotional intelligence skills to develop teams and solutions in support of achieving business strategy goals.
"Awareness is a two-way street… Awareness is just as much about actually being aware ourselves of who our target audience is…"
JOIN CRAIG THOMSON AND BRUCE HALLAS AS THEY DISCUSS:
Their shared connection around the armed forces and applicable observations they've made about L&D and recruitment for the Armed Forces
The importance of people having vested interest in policy creation
The problem of cognitive dissonance within company culture (i.e. 'This is what the policy says, but what push comes to shove, here's what we actually do')
What motivates people to take part or give their time to engage with awareness initiatives
Awareness is a two-way street
Lessons learned around conducting surveys as a means of gathering information about one's target audience, and other means of garnering useful information and feedback from those people
The difference that environment makes in training, accurate observation, and behaviour change
Sharing ideas across a network of security professionals
The concept of "Awareness" as communications that give people a sense of understanding and control over upcoming change in their work environment, which helps them not feel as stressed about the change, which then helps to overcome their innate desire to avoid or not comply with the desired change in behaviour
If / how metrics can be used by the security education and awareness manager to enhance awareness strategy and creation