The Human Brain vs. Awareness, Behaviour and Culture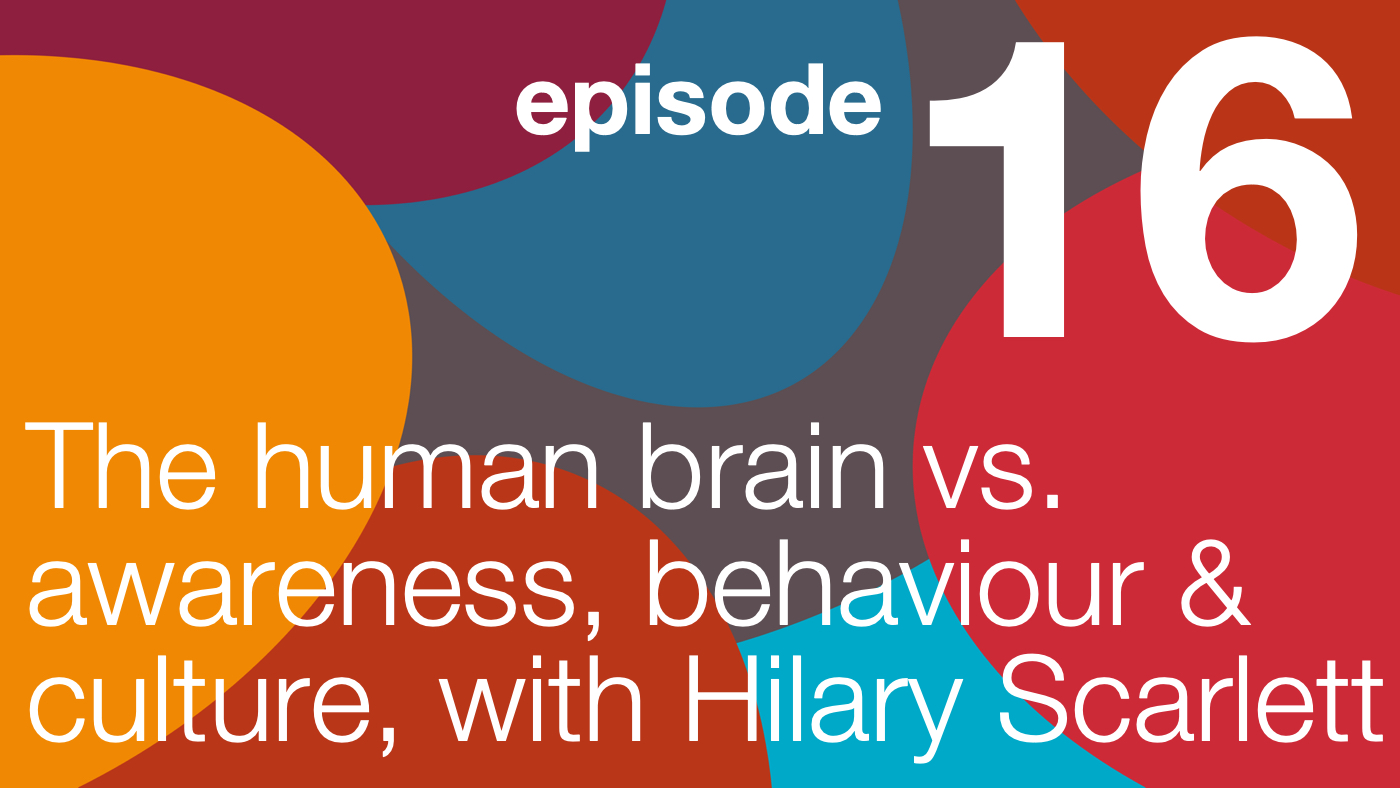 What makes our brains tick, and why does that matter for change managers and organisational heads?
The Human Brain vs. Awareness, Behaviour and Culture
Hilary Scarlett is an international speaker, consultant and author on change management and neuroscience at Scarlett & Grey. Hilary's work has spanned Europe, the US and Asia and concentrates on the development of people-focused change management programmes, coaching and employee engagement. Her specialities include:
change management

employee communication

employee engagement

leadership coaching (Inst of Leadership & Management accredited)
"A need for control, a need to be able to predict what's coming up is really important to the brain."
JOIN HILARY SCARLETT AND BRUCE HALLAS AS THEY DISCUSS:
The necessity of understanding how our brains work
The human brain's distaste for change
A brief rundown on what the brain actually is, i.e. what it does, how it's made, the structure of it
How understanding what our brains do and how they work can guide efforts towards creating proper learning environments and organizational cultures where people can more easily learn and thrive
Why our brains are often lazy by default
Growth mindset within an organizational culture
The importance of prioritizing tasks by order of importance because the brain's energy / ability to process information critically will become increasingly depleted as the day goes on
Tools for getting the brain back on track and restoring some of its energy during the day
Understanding how brains process change and what it means for Change Managers
The power of storytelling in communications, understanding, and memory
"Change is extremely difficult for us if we feel it's unpredictable and uncontrollable… People further down the hierarchy who feel they don't have that same sight at what's coming up and don't have that same control or influence, their brains are in a much more stressed place than [the boss]."
FURTHER STUDY AND RESEARCH
Neuroscience for Organizational Change by Hilary Scarlett
Neuroplasticity
The Endowment Effect
Mindset by Carol Dweck
MORE ABOUT HILARY SCARLETT:
Please subscribe to the podcast in iTunes, and if you enjoyed this interview, please share with your friends and colleagues and leave a 5-star rating and review.
Thanks for listening and sharing.
Bruce & The Re-thinking the Human Factor Podcast Team