What Security Awareness Professionals Can Learn From Marketers and Understanding the Customer Journey, with Kenda MacDonald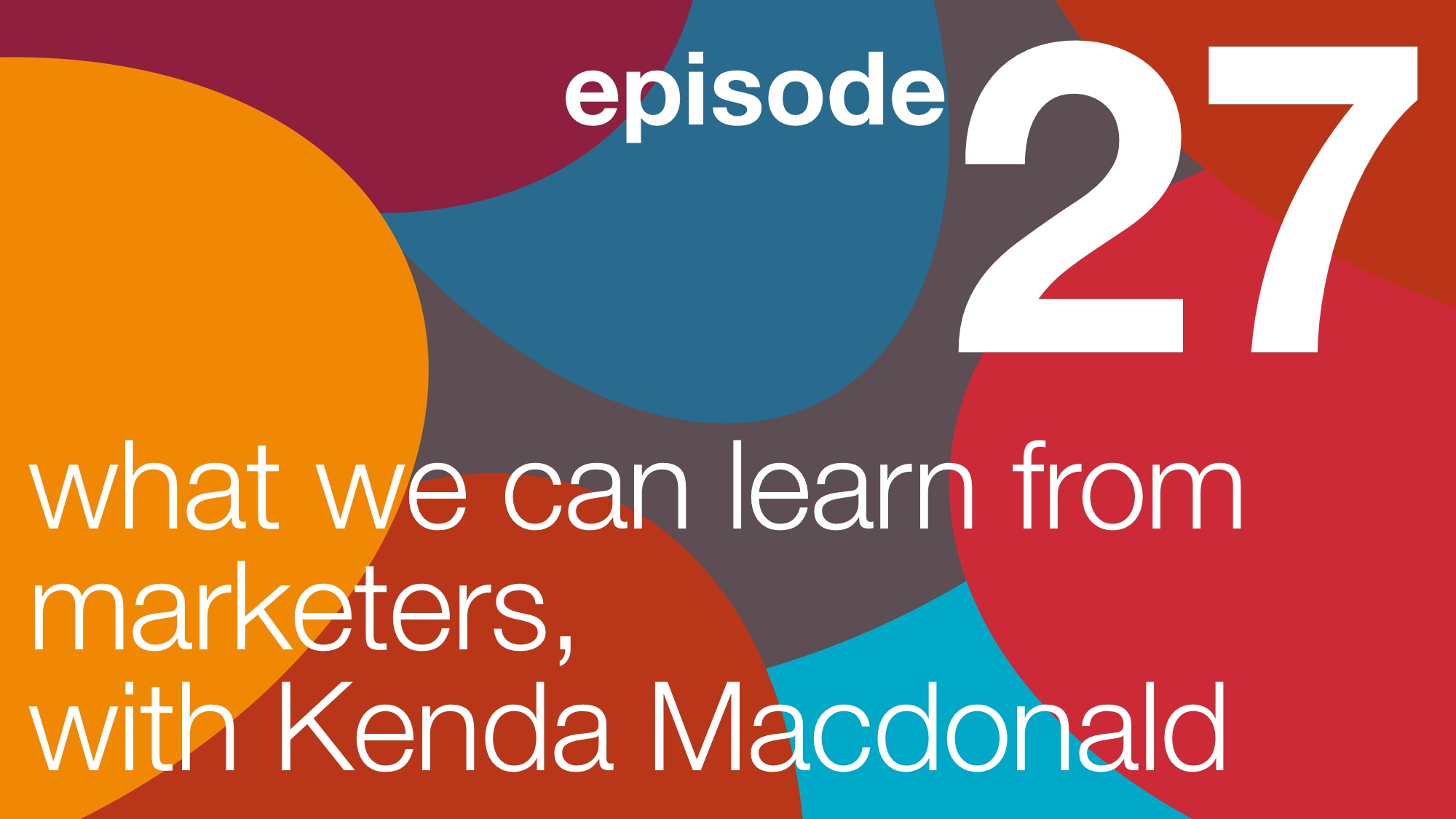 Kenda MacDonald joins us in the hot seat for Series 3, Episode 2 of the Re-Thinking the Human Factor Podcast.
We are absolutely thrilled to have Kenda MacDonald on the show today, as I'm sure you'll agree, she has the knack for pulling things together in a way that is easy for you, the listener, to understand and digest. We could have talked all day but we managed to stop ourselves….. just.
Formerly a forensic psychology major, Kenda MacDonald is now an award-winning business owner, and the award-winning author of 'Hack The Buyer Brain'. She is also the proud founder and CEO of Automation Ninjas, Kenda sees her mission as helping forward thinking businesses get better quality leads that convert better, for happier customers that come back and spend more. The key to this is combining buyer psychology and marketing automation.
It is incredibly important to know your target market and make sure they keep on coming back for more, and with so much data available to businesses these days, there really has never been a better time to do so.
What Security Awareness Professionals Can Learn From Marketers and Understanding the Customer Journey, with Kenda MacDonald
JOIN KENDA MACDONALD AND BRUCE HALLAS AS THEY DISCUSS:
The importance of making the time to tailor your customer journeys via understanding why and how your customers stay the long haul with you as a business provider — whilst remaining ethically tethered. And how this can be applied to marketing and implementing your security awareness.
How does knowing human behaviour and conscious consumerism aid your business?
Prevent choice paralysis. Being able to cater directly to an individual and know whether to offer them 'A' or 'B' saves time and money for both you and your users.
How giving people conscious choices they will want to make, for the benefit of all, can help get things done.
A happy, fulfilled customer is bringing you, the service provider, customer lifetime value via loyalty and advocacy. Building your ambassador network by learning from how it is done in marketing loyalty schemes.
Customer Lifetime Value: The benefits of a lifetime customer versus a one off purchaser, and what we can learn from this.
Time viewed as a lifetime value. Gaining value via full attention and usage of apps.
It's far more cost effective to spend time getting to truly know your audience, rather then thrashing about in the dark.
Give people a positive experience with little friction and they will help to generate corporation and seed new awareness within the culture around them.
The importance of data gathering when trying to shape human behaviour.
Humans have developed to be social animals. They have group identities and labels whether they like to admit it or not. Like attracts like and stereotypes do exist.
The Customer's Journey can be applied when implementing security awareness-
The customer's journey is everything a consumer has to do along a path to buy and utilise a product.
Avoid making the mistake of forgetting about the fact that purchasing something is only one part of a long journey as a consumer.
By utilising customers' 'moments of truth' you gain more lifetime value from them.
Understanding mental biases
The brain creates a great deal of rule sets to help it make sense of the reality around it.
A cognitive bias is a systematic error in thinking that affects the decisions and judgments that people make. Some of these biases are related to memory.
The individual can develop a bias towards a product or service due to recent repetition of exposure to it. The brain likes availability and ease of use.
Marketing security more effectively and driving behaviour using the Heroes Journey –
Craft content to make your user feel like a hero in their own story,
Validate with data to see if your users are looking for the content you are providing.
How gathering data helps you understand the wants and desires of your customers to aid you in bringing them their happily ever after.
RESOURCES AND TOPICS FOR FURTHER STUDY
Hack The Buyer Brain
A Prescription For Cutting Costs
The Availability Bias
The Sunk Cost Fallacy
MORE ABOUT KENDA MACDONALD:
Kenda's LinkedIn profile
Automation Ninjas
Please subscribe to the podcast in iTunes, and if you enjoyed this interview, please share with your friends and colleagues and leave a 5 star rating and review.
Thanks for listening and sharing.
Bruce & The Re-thinking the Human Factor Podcast Team